Photos slideshow
(flash format, flashplayer version 9 and + required -download here-, + a bit of patience...)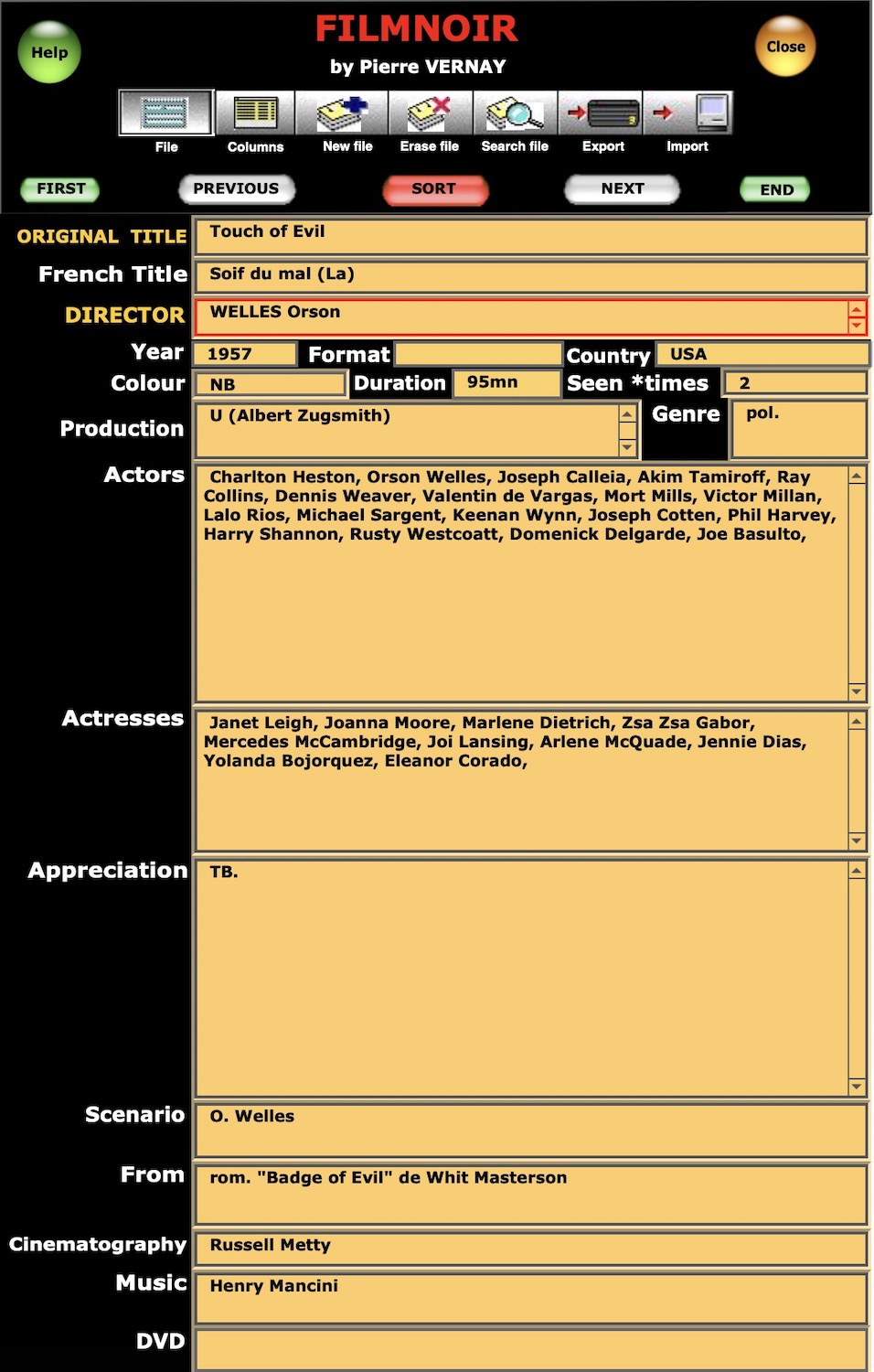 All the informations about classic noir films for the cinefan

director, producer, actors, scenario, cinematographer, musical score, movie poster, filmography, etc.
You can reach me there :

You can also visit my other sites, some dealing with cinema :


some dealing with sunshine, culture and tourism :

Film noir atmosphere 6
(flash format, flashplayer version 9 and + required -download here-, + a bit of patience...)

w
Warning : this site is a private one.
Photographs presented here come from my personal collection, or from uncontrolled sources.
If some of them are used in an inappropriate manner, please tell me so that I can take the appropriate mesures.